Inn Dwelling's success is measured by the success of our students. Meet program participants and find out how granting access and opportunity creates a brighter future for all. Check back monthly for new student stories from this academic year!
Looking to read up on more incredible Inn Dwelling students? Check out our Alum Corner here!
Senior Spotlight on Chris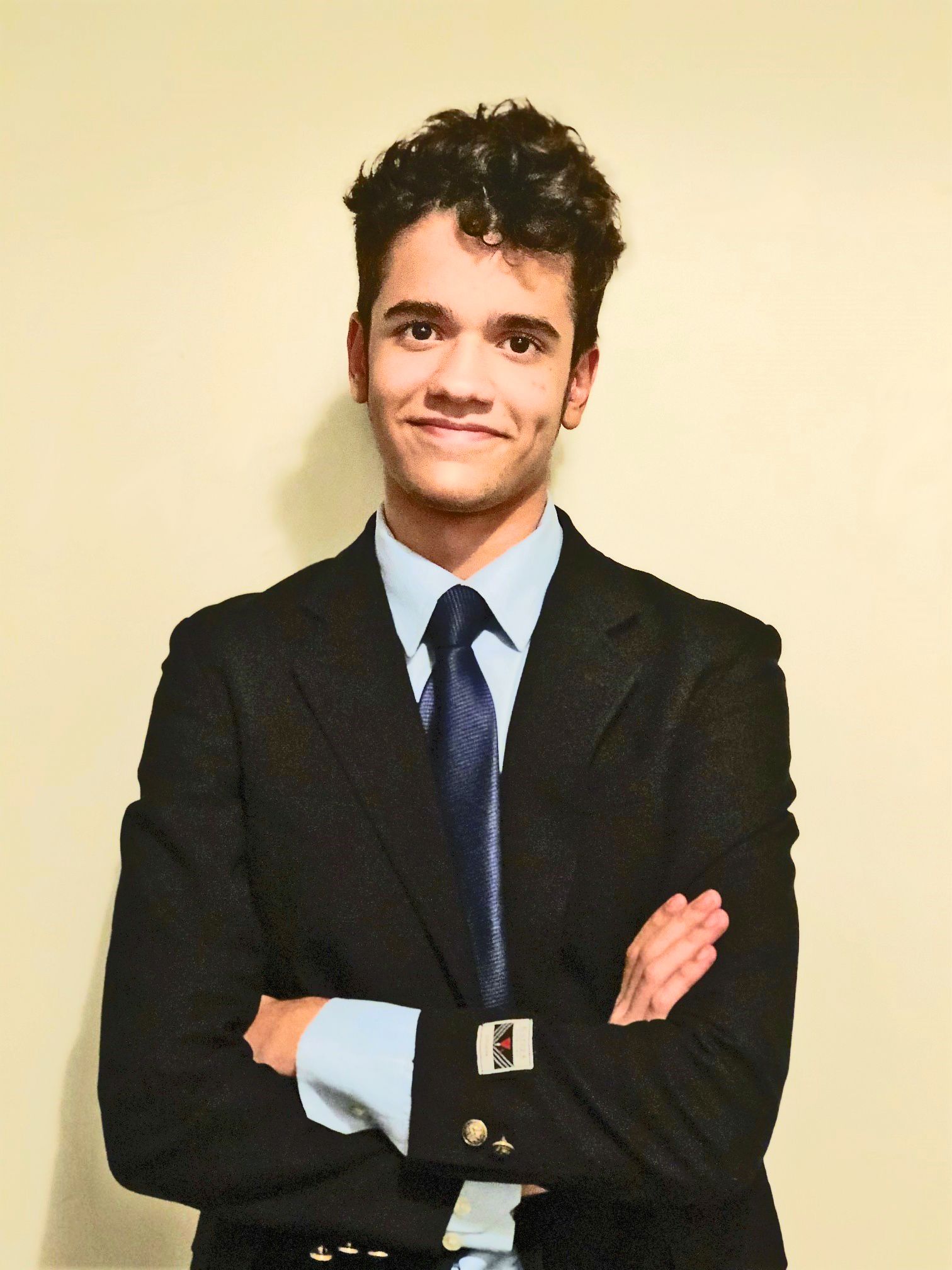 In 2012, Chris joined Inn Dwelling as a 6th grader through our middle school Sophia Program. His participation follows in the footsteps of several cousins (Caitlin, Kerlyn and Kim, and Rosybell) and his older brother Brian (who is returning to Philadelphia soon for his Masters program!), all now alums. At the start of the program, Chris was nervous; he knew Inn Dwelling set the bar high from watching his family go through it, and he would have to work hard in order to succeed. That success was first realized when he was accepted to his first choice private, college preparatory high school: Holy Ghost Prep. Chris says Holy Ghost, like Inn Dwelling, was a beacon of hope and provided endless support when he most needed it.
In high school, Chris discovered his love of science, exploring new ideas, and figuring out how things work from the inside out (we watched him take an entire computer apart and rebuild it!). He also embraced his creative and analytical sides through English classes. With Inn Dwelling behind him, Chris spent summers at UConn studying Biomedical Engineering and Villanova in their SuperCamp. After school, he spent time interning with Inn Dwelling's ACT Coordinator C.C.; her genuine concern and care for Chris's well-being meant the world to him when times got tough during his senior year.  
When it came time to apply to college, Chris was determined to find a fit that gave him the same support as both Inn Dwelling and Holy Ghost. He refused to be just another number at a large university. He found that match in Albright College, where he will head this Fall 2018 with nearly 90% of his tuition covered. While he has yet to decide on a major course of study or what field he eventually wants to work in, he does plan on returning to Philadelphia as well as attend graduate school.  
For Chris, his mom always made education a priority: "My mom didn't go to college, and she worked multiple jobs to make ends meet; growing up, she always placed a focus on academics as the way to make a better life possible for her kids." But Philadelphia schools weren't meeting Chris's needs or unlocking his potential: "Until Inn Dwelling, I thought fighting in school was normal. I thought not being challenged and feeling bored in classes was normal. I thought being told I couldn't do something was normal. Inn Dwelling changed my outlook completely. When they stepped in, they told me I was smart. They pushed me to be what I could have been and should have been all along. They gave me the ability to actually have a future."