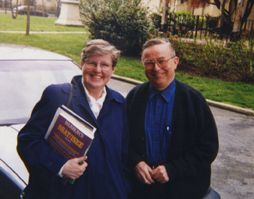 Inn Dwelling is a nonprofit charitable organization founded in 1981 in Germantown to help people become self-sufficient. Beginning in 1997, Inn Dwelling created the Comprehensive Youth Initiative and began transforming the lives of at-risk youth, ages eleven to eighteen, through education. Approximately one hundred and fifty students from areas throughout the city have completed our program and are attending/have graduated from competitive high schools and selective colleges including University of Pennsylvania, University of Chicago, University of Michigan, Haverford, Gettysburg, Villanova, and Harvard because of Inn Dwelling's program. Inn Dwelling's ultimate goal is to provide opportunities that enable students to obtain meaningful employment that moves them well beyond the ambit of poverty and its effects. This is transformative education at work in the city.
Although Inn Dwelling's original focus was transitional housing and fifty-eight families became first-time homeowners, Inn Dwelling has pivoted toward education.  New times require new initiatives. The twenty-first century demands measured progress and sustainable programs that prepare youth for the challenges of a global and technologically savvy workforce evidenced by measurable impact. Gradual and incremental changes mark the evolution of Inn Dwelling's approach to meeting these challenges.
2000: Inn Dwelling opened a second site in lower Northeast Philadelphia
2012: Inn Dwelling partnered with  an inner-city school scheduled for closure and recruited students to participate in an all-day rigorous middle school program known as the Sophia Program.
2015: Inn Dwelling began a remediation program to reach students who were underperforming in their competitive high schools. We believe this is important work to prevent these students from falling through the cracks and maintaining a permanent underclass.
We are in the process of identifying a partner school in which we can establish a second Sophia location and expand our impact.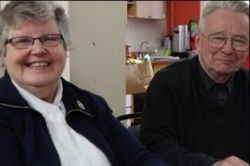 Join Inn Dwelling in its efforts to change the face of poverty and prepare students for a more-inclusive twenty-first century.  Inn Dwelling relies on your support and expresses gratitude for all those who have enabled it to make a transformative difference in the lives of deserving youth.
---
Our Model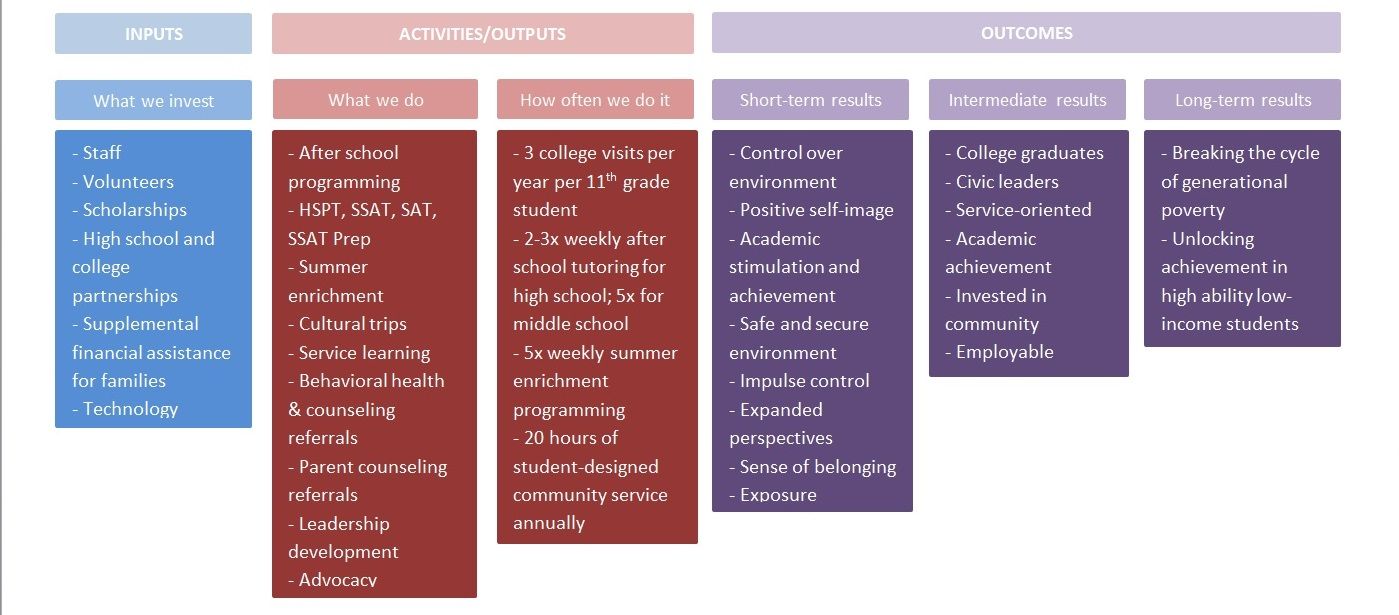 Goal: To break the cycle of generational poverty through time-intensive and holistic educational programs.
Assumptions:
- Children can achieve high academic outcomes regardless of circumstances
- Volunteer commitment will remain strong
External Factors:
- Partnership driven
- Funding