Our impact is most noticeable as our students turn into alumni, furthering their education and moving into the working world. Below is a gallery of features, organized by graduation year. We encourage those new to Inn Dwelling to understand our reach and mission through these features; hear directly from alumni how Inn Dwelling programs made the difference. Check back monthly for new alumni stories!
Looking to read up on current Inn Dwelling students? Check out spotlight on participants in our middle and high school programs here!
Mitchellà's Story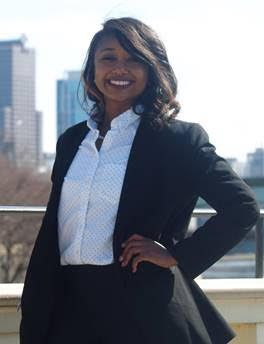 Mitchellà is a 2009 graduate of Inn Dwelling and an alum of Mount Saint Joseph Academy. She joined her older sister Malia (ID alum '04) and younger brother Mitchell (ID alum '13) in our programs.

After earning a Bachelor's in public policy on a full ride to the University of Chicago, Mitchellà spent two years in Detroit, MI. There she taught economics and robotics to high school students and created innovation opportunities for Detroit students and adults. Her work led to the creation of a NASA and Google-endorsed robotics team, as well as the subsidization of 300 Detroit jobs.
 
Shortly after Detroit, Mitchellà joined Deloitte Human Capital consulting where she now specializes in helping federal, state, and private organizations change. She is also the CEO and founder of a new social innovation hub, B.E. Black & Excellent. Through B.E., she empowers aspiring black business owners to learn about commercial markets using project-based learning principles.
 
Mitchellà plans to head to business school in the fall of 2019 to learn how to solve the world's most pressing problems (e.g., poverty, health, water, education, real estate) for American cities by building partnerships across non-profits, private businesses, and governments.