Our impact is most noticeable as our students turn into alumni, furthering their education and moving into the working world. Below is a gallery of features, organized by graduation year. We encourage those new to Inn Dwelling to understand our reach and mission through these features; hear directly from alumni how Inn Dwelling programs made the difference. Check back monthly for new alumni stories!
Looking to read up on current Inn Dwelling students? Check out spotlight on participants in our middle and high school programs here!
Maria's Story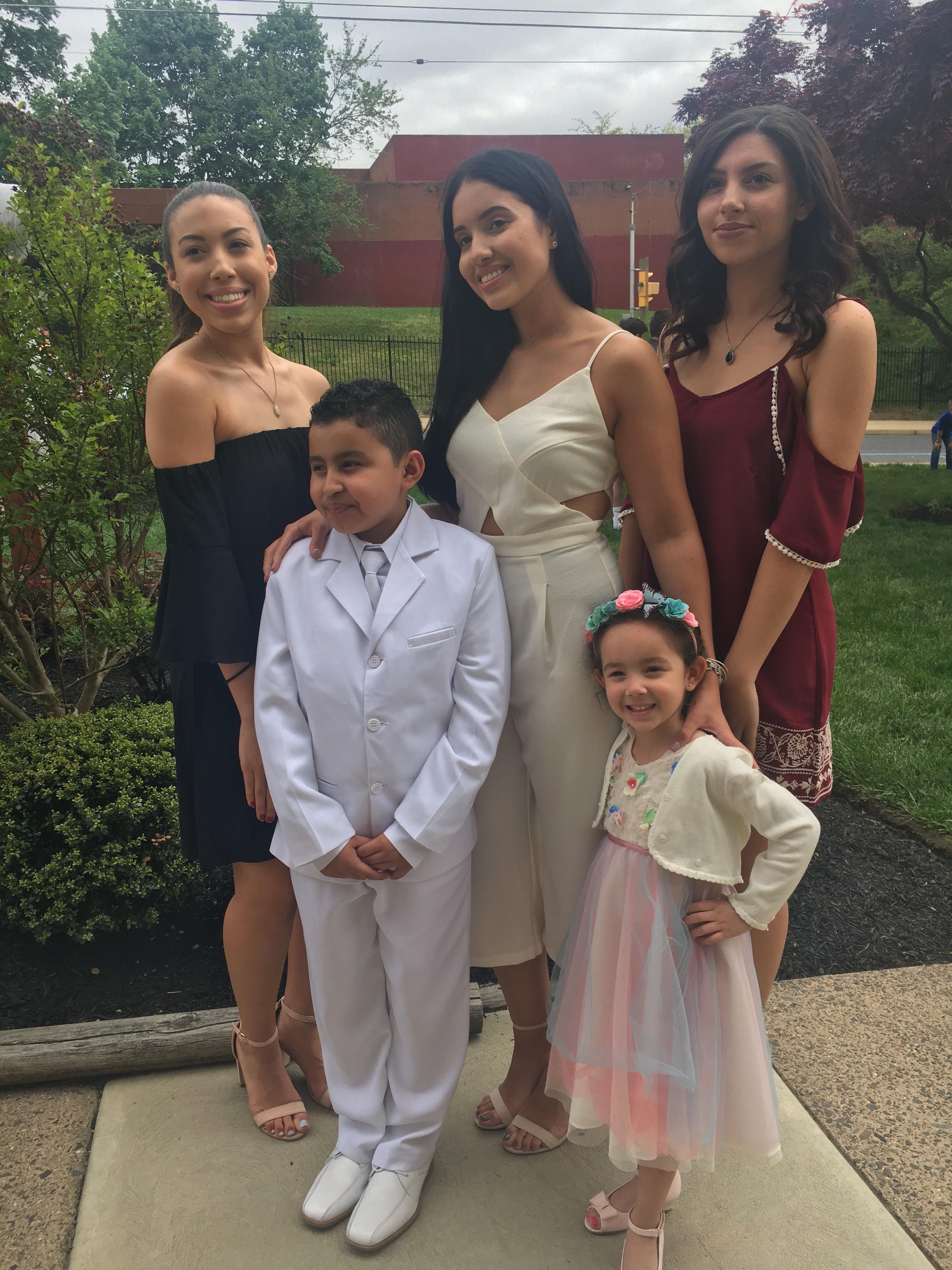 Maria (on the right in the above photo) started with our Sophia Program in the 6th grade and graduated from Little Flower Catholic in 2018. She enjoyed her time at Inn Dwelling, particularly developing close connections with tutors and other students.
Maria received acceptances from 4 colleges; this fall, she headed to Villanova University, where she won the St. Martin de Porres Grant and plans to major in Finance and Accounting. There she joined her sisters, Claudia and Pamela—also Inn Dwelling alums and now seniors at Villanova, in becoming first generation college attendees.
Maria describes Inn Dwelling as "a place where everyone cares about your future and wants you to have continued success long after the program. The program gave support to my family throughout my high school years and in the college process. This program prepared me to be a leader and flourish."