Our impact is most noticeable as our students turn into alumni, furthering their education and moving into the working world. Below is a gallery of features, organized by graduation year. We encourage those new to Inn Dwelling to understand our reach and mission through these features; hear directly from alumni how Inn Dwelling programs made the difference. Check back monthly for new alumni stories!
Looking to read up on current Inn Dwelling students? Check out spotlight on participants in our middle and high school programs here!
Edgar's Story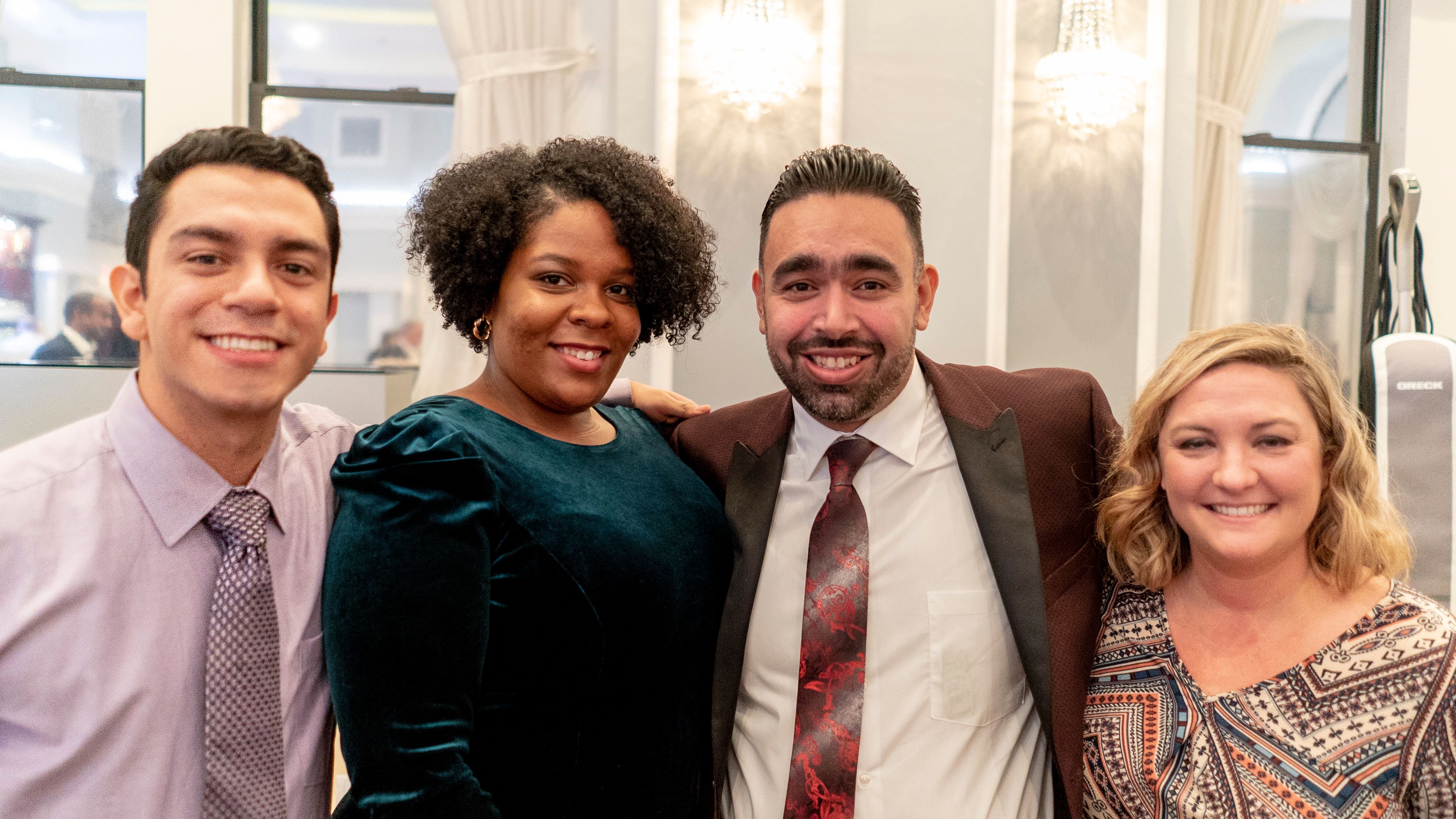 Edgar began his time with Inn Dwelling in the 3rd grade. Though our organization does not offer a formal elementary program, Edgar's older brother Charles had been one of the first students involved in our education programming; we knew Edgar's family was in need of support, and much like Charles, Edgar was a bright student with little opportunity to truly unlock his potential. Through Inn Dwelling, Edgar secured acceptance into Norwood Fontbonne Academy during his elementary and middle school years; he then attended Holy Ghost Preparatory School as a Spiritan Scholar for high school. With Inn Dwelling's encouragement and support, Edgar excelled in a challenging academic environment and pursued opportunities he otherwise would not have had, including a summer spent at Georgetown University taking courses. During his senior year, Edgar submitted an application to the QuestBridge Match Program; QuestBridge enables exceptional underrepresented and low-income students to rank up to 12 partner schools for early decision. Edgar was awarded a Match with the University of Pennsylvania, where he matriculated to study International Relations.
As an undergraduate, Edgar remained active in the community participating in Shutterbugs to teach photography to young students as well as Bike & Build to advocate for affordable housing while building homes. He also interned with the United Nations on Sustainable Development and joined Inn Dwelling as an afterschool tutor. In October 2018, Edgar became our official Program Coordinator, overseeing our education offerings and assisting in the day-to-day operations of the program; later that year, in December, he graduated with his Bachelor's from Penn.
Edgar knows Inn Dwelling's influence has been a motivating factor in who he is today and where he's headed: "[The program] has been a critical part of my life since my brother [Charles] first joined in the late 90s. During those early days, my mother had a stroke; we were in dire straits trying to find a place to stay while she recovered in the hospital. I am incredibly grateful to Inn Dwelling for their help not only in providing housing for my family during a difficult time but also providing ongoing academic support that built my confidence and brought my dreams within reach. Initially, I chose to return to Inn Dwelling to mentor and engage students. As I reflect now on my experience, I realize I want to ensure every student that goes through the program continues to receive access to the opportunities that made such a difference in my own life. Inn Dwelling has become my family; it's a safe space to continue growing as a scholar as well as develop an understanding of the significance of community engagement in achieving success for all."
*Photo credit: Andrew Tran (Inn Dwelling alum '12). Edgar is furthest to the left in the photo, and his older brother Charles is second from the right.