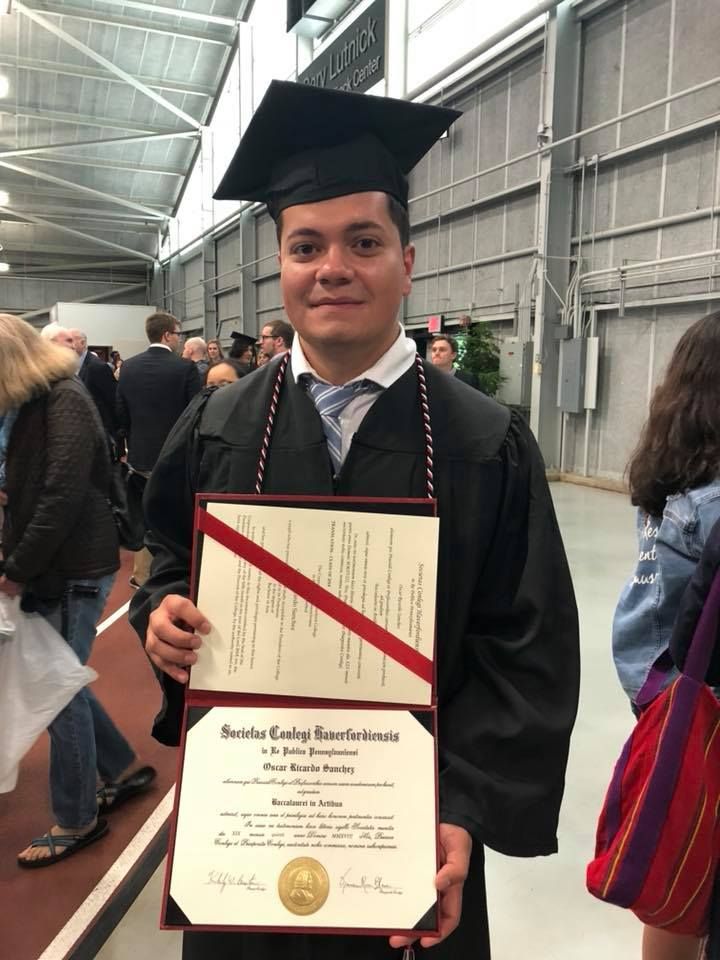 Here at Inn Dwelling we often speak about the impact of our programming and the ways in which we serve our community. But our story is best told through the eyes of our students. Read Ricky's powerful piece below on what Inn Dwelling has meant to him:
"I finally did it. This degree is not just a reflection of my hard work; it is a reminder that anyone can achieve their goals with the right attitude.
As many of you know, I grew up in the streets of North Philly with two other siblings and a single mother--the strongest woman I've ever known. She made sure my siblings and I received the proper education so we could change the unfortunate reality in which we lived. Life was not easy by any means. Although there were times when we didn't have food on the table, clothes that fit, or working appliances, I realized school was my ticket out of poverty. With the proper guidance and help from institutions like Inn Dwelling and QuestBridge, I was able to finance my education and make it my primary focus.
There were many challenges along the way. I was always the only Latino in my class growing up. I quickly realized the lack of privileges I had next to my peers, who mostly came from wealthier backgrounds and could never truly relate to my experiences. There were times when I felt like an outsider, someone who did not belong. There were times when I felt inadequate, and I often questioned my own self-worth. There were times when I could not meet up with friends or hang out because I did not have the money or means of getting there. Despite all of this, I continued to focus on school, and I wanted to succeed even more. I wanted to provide for my family and give them the life they deserve. I wanted to make sure my kids one day would not have to deal with the same experiences I had.
As a first generation college graduate, I am taking steps in changing my life for the better. I recently received a job offer from Navigant Consulting in New York for a consultant position in the Global Investigations and Compliance department. Although I plan on accepting this offer, my biggest goal is to give back to my community and to those organizations that helped me get where I am today. None of this would have been possible without the support of my family, friends, mentors, and above all God.
I wanted to share my story to show dreams really do come true. You can achieve whatever you want in life as long as you keep your head up because failure is inevitable. It's about getting back up, learning from your mistakes, keeping a positive attitude, and never losing sight of your goals."
This article was written by Ricky S., a 2014 alum of Inn Dwelling's Comprehensive Youth Initiative. Ricky graduated from Haverford College in May 2018 and is now gainfully employed at Navigant Consulting. The article was originally posted as a Facebook post and appears here with Ricky's permission.