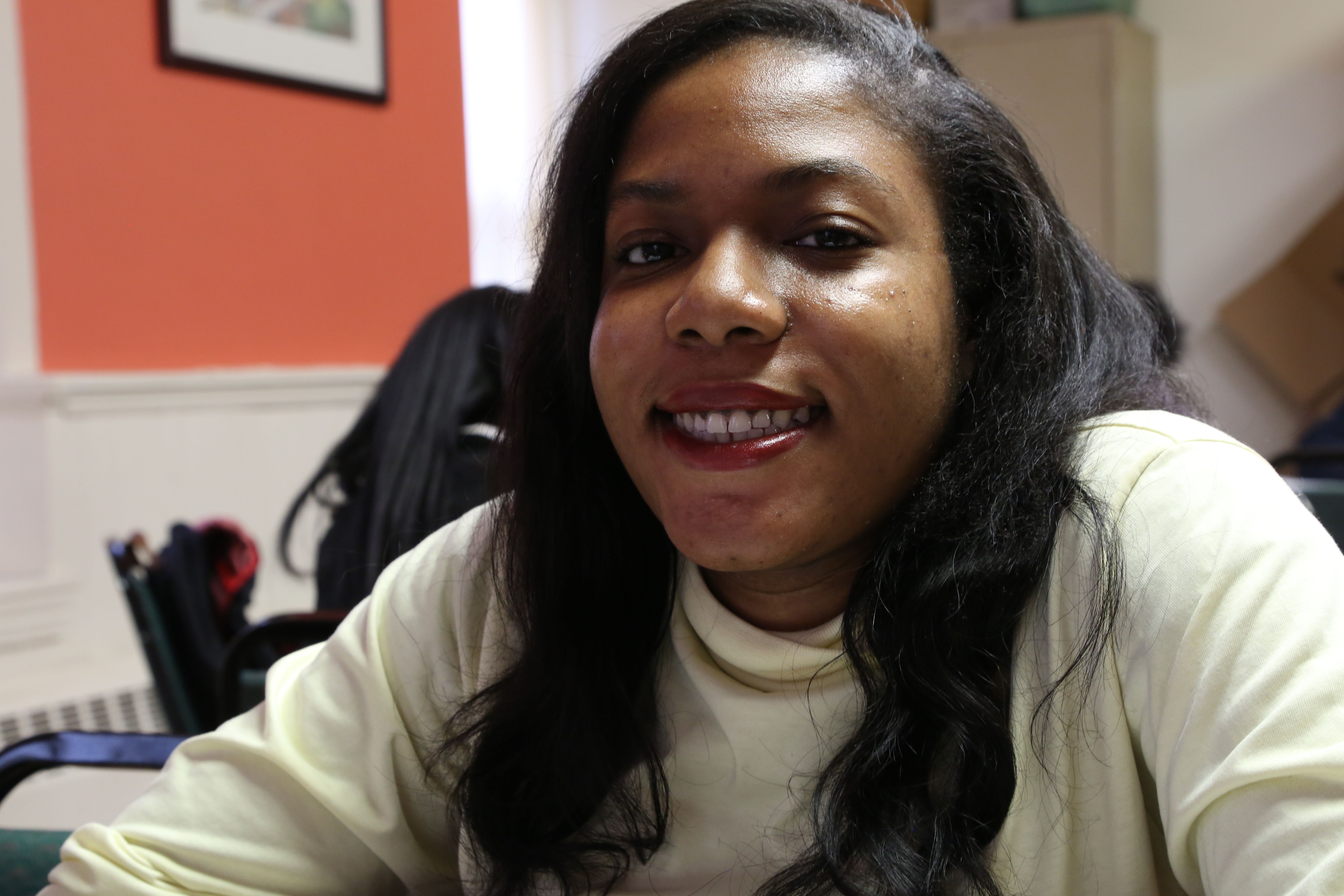 Diana is a native of the Germantown neighborhood and attended DePaul Catholic School before matriculating to Merion Mercy Academy. She is a first generation Hatian-American and her family and culture have informed what she hopes to pursue in college and beyond.
Diana came to Inn Dwelling in 9th grade for academic and financial support. She learned quickly that much would be expected of her and that she always had someone checking up on her to make sure she was reaching her full potential. In addition to after school tutoring and community service, Diana took on a leadership role during her senior year at Inn Dwelling by planning the annual retreat with a classmate.
Diana learned that she was accepted into the QuestBridge National College Match program and hoped to be "matched" with Haverford College. QuestBridge is a college and scholarship application process that helps outstanding low-income high school seniors gain admission and full four-year scholarships to the nation's most selective colleges. She was in fact matched with Haverford College where she plans to study Biology and French.
Diana has always wanted to help people, specifically children, and hopes to become a pediatric oncologist. She plans to use this training to treat children who have limited financial means. In pursuit of this dream, Diana applied for the Gates Millennium Scholars Program. From 53,000 applicants, only 1,000 high school seniors are chosen to receive this prestigious award that will cover any remaining undergraduate expenses, graduate studies, and provide opportunities to learn outside the classroom at conferences and through study abroad.
We are so proud to announce that Diana was awarded this incredible scholarship! Diana brings not only intelligence but kindness, compassion, and leadership to Inn Dwelling. We will miss her very much next year and wish her all the best. She is an outstanding role model for our students and a perfect example of what Inn Dwelling was created to do.