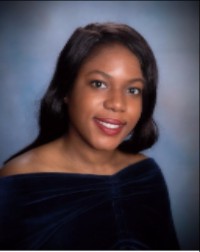 Diana Striplet
Merion Mercy Academy '16
Haverford College '20
Home & Family Life
I have lived in Germantown all my life. My family is Haitian, big, and the majority of us are Christians. My siblings, cousin, and I are the first generation of Haitian Americans. Our family is a big advocate for education, but they also know how to have fun and relax. Out of all the adjectives I could use to describe my family, it would be strong. My family did not come from a safe or wealthy background, but their strength, love, and determination to create a better life for themselves and us, the future generation, has put us where we are in life today – a blessed and educated family.
Inn Dwelling Experience
I have derived many benefits from Inn Dwelling, but the greatest is determination. Brother Al and Sister Rosemarie expect you to live up to your ability even if you don't realize you have ability. Going into Inn Dwelling, I accepted my blessings like attending Merion Mercy Academy and my intelligence; leaving Inn Dwelling, I accept, but also seek after blessings. I learn not to accept "no" until I have tried my absolute best. The best example of this was filling out the applications for the QuestBridge and Bill and Melinda Gates scholarships. I did not start filling them out with a definite certainty that I would get them; in fact, part of me didn't want to waste time on what seemed like only a possibility. Yet, another part of me told me to try. After all these years of people pushing me to achieve my best and years of Sister Rosemarie and Brother Al expecting my best, it was time for me to push myself even if it was just a possibility. Fortunately, that possibility turned into my receiving both scholarships. Determination is what Inn Dwelling expects and it was instilled in me and everyone who goes there.
Accomplishments
Gates Millennium Scholar
QuestBridge Scholar
Distinguished Honors at Merion Mercy Academy
Attended a one month program at the University of Pittsburgh Health Careers Scholars Academy
Poems published by Creative Communication
Participated in Glee Club for 2 years and A Cappella for 1 year
Expanded my singing range from Alto to Soprano
Education and career goals
I will complete 4 years at Haverford College majoring in Biology and French. I hope to attend the top university in the medical field to become a Pediatric Oncologist. With that degree, I will work at CHOP and travel the world and treat those who cannot afford healthcare.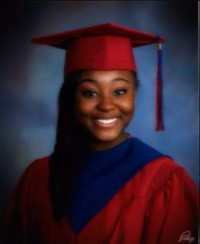 Marginelle Nérée
Cardinal O'Hara High School '16
Rosemont College '20
Home & Family Life
I live in West Philadelphia. I moved to Florida when I was 2, and moved back to Philly when I was 7. My mother's name is Lida and she works at a money transferring and tax office. My dad's name is Landy and he works as a nurse. My brother's name is Landy Jr. (Junior). My parents and brother are all immigrants from Haiti.
Inn Dwelling Experience
I gained so much from my time at Inn Dwelling including scholarship opportunities, volunteer experience, leadership skills, mentorship, tenacity, drive for perfection, patience, greater compassion for others, financial support, and emotional support.
Accomplishments
Having immigrants as parents and going to Catholic school all my life because of their hard work
Being a leader for the youth in my Haitian community through service such as praise and cultural dance, altar serving, community service, and choir directing for the past 11 years
Receiving merit scholarships for college which will allow me to go to school virtually for free
Receiving a job offer from Vector Telemarketing
Volunteering at Trinita, a camp for financially challenged families
Participating in Inn Dwelling for 4 years
Education and career goals
I hope to receive my Master's Degree in Political Science and Law in the future and be working in a firm by age 23. I'd like to be focused in cases dealing with childcare and family court.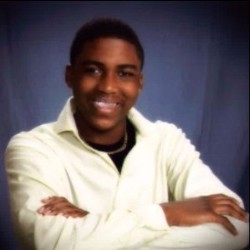 Jordan Brown
Abington Senior High School '16
Albright College '20
Home & Family Life
I live in Glenside. I have a lot of family in Philadelphia so I grew up in many different parts of the city as well as Glenside where my mother moved so that I could be in a better school district. I have an extremely large, loving, and hardworking family. I have many family members always who give me life advice.
Inn Dwelling Experience
Being at Inn Dwelling forced me to develop a better work ethic and it helped me cultivate my people skills.
Accomplishments
Won 2 Bronze President's Volunteer Service awards
Attended a Rotary Youth Leadership three-day conference
Recognized by the United Nations Association of Greater Philadelphia for distinguished participation in the Model United Nations Conference on water and sanitation
Won the Youth Champion award
Served as President for H20 for Life
Built a SeaPerch
Member of the National Honors Society
Introduced Katie Spotz at a school assembly
Participated in the Knights of Peter Claver Biennial Junior National Convention in Orlando, FL
Enrolling at Albright College
Education and career goals
I want to study business and engineering and become an inventor and business owner.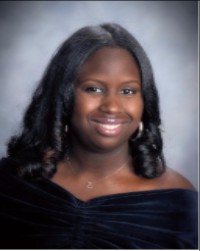 Kennady Wright
Merion Mercy Academy '16
University of Nevada at Las Vegas '20
Home & Family Life
I live in the Germantown section of Philadelphia with my Grandma. I have one brother on my mom's side and one brother on my dad's side.
Inn Dwelling Experience
Inn Dwelling gave me the chance to exercise leadership skills, helped me with scholarship and job opportunities, and supported my academic achievement.
Accomplishments
Being accepted to all the colleges to which I applied
Attending Merion Mercy Academy and graduating
Organizing the senior citizen dinner, community service projects,  and the annual retreat at Inn Dwelling
Member of the National Honors Society, Math Honors Society, Social Studies Honor Society, Spanish Honors Society, Tri-M Music Honors Society
Volunteering at Trinita, a camp for financially challenged families
Education and career goals
I plan to obtain a Master's Degree in Hospitality Management and build a restaurant empire.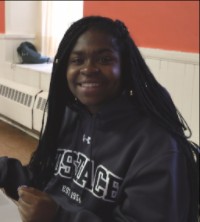 Mi'Asia Underwood
Bishop Eustace Preparatory School '16
LaSalle University '20
Home & Family Life
I live in Germantown. I have always lived in Philadelphia, just different sections such as Cheltenham, Ogontz, North Philadelphia, and West Philadelphia. I have a very big family; I live with my mom and my niece. My whole family is very supportive of me but my biggest supporter is my niece. Even though she is young, she has been by my side all 4 years of my high school career.
Inn Dwelling Experience
I have only been attending Inn Dwelling since junior year. Despite all the difficulties I found who I truly am as a person. Inn Dwelling has allowed me to come closer with people I wouldn't think I would build relationships with and create a family in a way.
Accomplishments
Graduating from a prep school and being a role model to my younger siblings
Improving my grades since I came to Inn Dwelling
Education and career goals
My education goal is to finish LaSalle's Biology program at the top of my class with a 3.5 GPA or higher. I am hoping to start volunteering at hospitals during my second year at LaSalle. After LaSalle, I want to move onto medical school at the University of Pennsylvania. My career goal is to have a steady job working with medicine and learning more and trying to help people. Then move forward as a pediatric surgeon.
Santiago Vallejo
Father Judge High School '16
Eastern Connecticut State University '20
Home & Family Life
I was born in Manizales, Colombia on August 19 1998. In May of 2000, my parents and I emigrated from Colombia to the United States. Since then I have grown up in Northeast Philadelphia. I come from a very caring family. They have supported and motivated me to be the best person I can be since I was little. They've also instilled Catholic values such as the importance of prayer and that you should treat others how you would want to be treated. The morals and life lessons I have picked from my parents helped me persevere through adverse situations, and strengthened my faith. Thanks to my supportive and caring family I look at life and its challenges in a positive light and that is one of my main assets.
Inn Dwelling Experience
The best way to describe Inn Dwelling is to call it a cornucopia of opportunity. I am eternally grateful for the gates that Inn Dwelling opens up for us underprivileged students. Inn Dwelling has taught me many things. Two of my favorites are how this comprehensive after school program has taught me the importance of diligence and focused determination. These are the biggest catalysts to being successful and I owe it to Inn Dwelling for developing these qualities in me.
Accomplishments
Progressing from 3rd track level studies in 9th grade to AP level studies in 12th grade
Having an outstanding GPA (3.8 out of 4.0)
Being accepted to my two top schools (Penn State Main Campus and Temple University) amongst others
Education and career goals
I want to obtain a degree in Landscape Architecture. I would like to pursue the highest degree possible.  With all of this knowledge I would like to one day help re-develop the underprivileged neighborhoods of urban Philadelphia. This would be my way of requiting all the people who have helped me get as far in life as I tend to go. I want to repay them for their sacrifice and generosity.
Bidley Jean-Baptiste
St. Joseph's Preparatory School '16
Drexel University '20
Home & Family Life
I was born in Haiti and now live in West Philadelphia. My family is very big; there are seven of us in the house. It is a very lively home full of mostly boys.
Inn Dwelling Experience
Participating in the Inn Dwelling program allowed me to make connections with teachers who are willing to help me throughout my life and develop great friendships.
Accomplishments
Realizing the dream for which I came to the USA.
Education and career goals
I plan on being a pediatrician and maybe open my own clinic in Haiti.